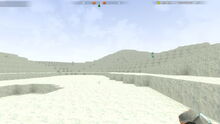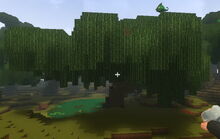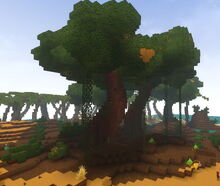 The Worlds of Creativerse are made of many different biomes.
Some - as you could say "official" - biomes are displayed by name in the top right corner of your screen as soon as you enter them with your player-character. Others are distinctive, but don't have their own names, like frozen oceans, shores, Autumnwood-groves, mineral-water-oases, ice-waterfalls, rivers with riverbanks and so on.
All of these biomes and layers can be found on every Creativerse-world, so you'll just have to go on hiking tours, swim across oceans and explore more to find all of them eventually.
Creativerse-worlds are 10,240x10,240 blocks large and you can check your location by writing // into the chat. Currently (R33 in August 2016) there are8 template-worlds that all Creativerse-gameworlds are being based on, plus the "standard" world for F2P-players - and the gameplay experience of players is different mainly because of their individual starting-(spawn-)points in each world.
For maps of the 8 Template Worlds, see: http://steamcommunity.com/sharedfiles/filedetails/?id=634088783
Surface-biomes
Underground-layers
Ad blocker interference detected!
Wikia is a free-to-use site that makes money from advertising. We have a modified experience for viewers using ad blockers

Wikia is not accessible if you've made further modifications. Remove the custom ad blocker rule(s) and the page will load as expected.